About Our Programs and Golf Instructor Arnie Billingsley
Owner and Manager of  The Golf Institute of America and currently directing the Ivins City Golf School at the Ledges Golf Club.
Co-Chair of the inaugural Golf Tournament for the Liberty Village, under the auspices of United We Pledge, to be held June 27 and 28, 2023.
Assisting Big Shots in the creation, setup, and administration of their March 24, 2023, HOLE IN ONE CONTEST TO WIN A HOME!!
Arnie Billingsley is a PGA Life Member with nearly 50 years of experience as Head Professional, Director of Golf, and General Manager of Golf Resorts, Private Country Clubs and Public Golf Facilities.
Past owner of a well-known Palm Springs Golf Club. With an estimated 10,000 students taught throughout his career, Arnie has helped to create and manage PGA tour events, was the VP of Sales for two Golf Companies, and was the Western Regional Manager for Slazenger Golf Company. In addition, Arnie served as the Co-Chair and Advisor for the Children's Justice Center Golf tournament in 2022. He was an Officer of the Sierra Nevada PGA, Education Director of the Northern California PGA, and won multiple events prior to turning professional in 1969. Arnie set three-course records and played on the Second/Mini Tour in 1974.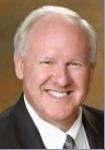 Hello, I'm Arnie, first and foremost I'm a proud Husband to my wife, Jackie for 50 years! I look forward to working with you on your golf game.